OUR TRUSTED AND LOYAL CLIENTS
Clients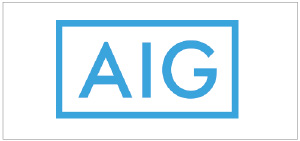 "Our event held at Nasdak was definitely one we can recommend to anyone wanting to host either a private or corporate function at this venue. What worked very well was that the planning was done well in advance, with the last attention paid to detail by Nina who has her finger on the…
Show More
pulse right up until the end. You receive constant updates and feedback on both the progress, as well as any changes you may need to address if and where necessary. As the client, Nina keeps you up to speed of what the venue has to offer you, thereby ensuring you do not incur unnecessary cost, while at the same time assisting where she can in ensuring she is able to recommend any suppliers for additional items you may require. The venue is an unforgettable experience, allowing your guests to enjoy panoramic views of Table Mountain on the one side and a beautiful view overlooking the harbour on the other, while offering you the space to move around freely while you engage with your guests. As a corporate company we host many functions and we are more than happy to recommend NVD Property & Project Management for your venue/s selection." – Lindsay Evard – AIG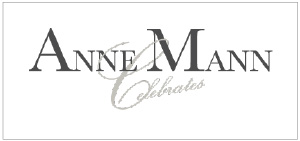 "I have worked with Nina on numerous occasions over the past few years and I couldn't be happier. Her service has always been excellent and above all – friendly! Nothing is ever too much and every query is well handled and answered promptly. Nina always…
Show More
goes out of her way to make clients happy and I really feel well cared for when booking a location through NVD Property……and from a coordinators perspective, peace of mind is EVERYTHING! I would not hesitate to recommend Nina's services!" – Anne Mann – Founder and Celebration Manager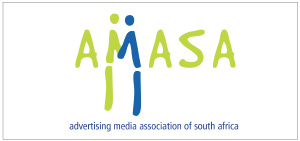 "AMASA Cape Town recently hosted our first one day seminar focusing on mobile in our always connected world. The event was held at Inner City Ideas Cartel and Nina, Laura and the team at Cartel House stepped up to the challenge. Great service and professional support allowed…
Show More
for a successful event ending off with sundowners at Club Cartel overlooking the Mother City." Thank you for a seamless event. – AMASA Cape Town
"We've held three Business of Design conferences at Inner City Ideas Cartel, and are always incredibly impressed by the professional way this dedicated team that Nina van Deventer runs manages all our requests so flawlessly. Nothing is too big an ask, and everything is…
Show More
always handled with such enthusiasm. Our delegates love everything about our conference, and this is only made possible by the flawless way in which Nina coordinates all aspects, ensuring an enjoyable event for all. We'll be back for more!" – Tracy Lynn Chemaly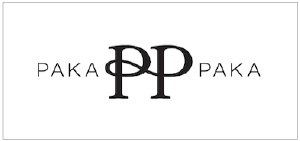 "Nina Van Deventer is, quite simply, an event planner and co-ordinator extraordinaire. There is nothing she cannot do! She has assisted me on numerous occasions with putting together the catering, decor and guest lists for Sloane & Madison jewellery pop-up stores,…
Show More
always exceeding expectations and rising up to every challenge. Nina has an unparalleled flair and passion for creating truly magical events, where every detail is thought of. I cannot recommend her company's services highly enough. You will be in excellent hands." – Clare Wiese, Sloane & Madison, Paka Paka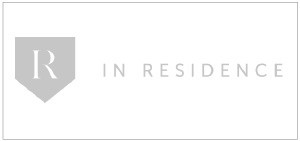 "Once again NVD has surpassed our expectations in putting together and organising our events. Nina and her team are always willing to go the extra mile to ensure that our clients functions run smoothly. We have had nothing but positive feedback from the…
Show More
individuals who attend these incredible events and as always Nina seems to grasp the clients concept and is always able to bring their vision it to life. I'm incredibly impress with NVD and will continue to use their services in the future." – Pieter Brundyn | Pentagon, 5 Nettleton Road // 53 Ave Fresnaye // 1 Nettleton Road // MOMO Gallery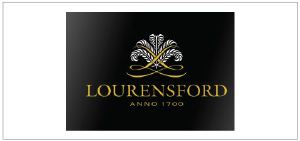 "Nina is one of the most thorough people I have had the pleasure to work with – she crossed every t and dots every I" Jacob Wiese – Lourensford Wine Estate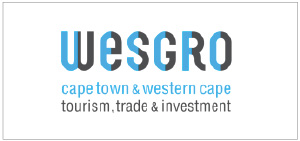 "I just want to THANK YOU for an amazing evening. From the food to the service, it was amazing! I am so looking forward to working with you guys again. And those 2 barmen! WOW….you have an amazing team!" Carmen – Wesgrow
"It is rare to find someone so dedicated to ensuring the success of any project" – Morne Du Preez, CEO, Tourvest Travel Services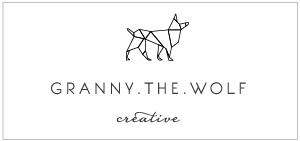 "I owe you a thousand bottles of the best bubbly in town to thank you for the MOST EXQUISITE VENUE and equally fantastic service to go with it. 53 Fresnay was the absolute perfect space to host our media event for TRENERY. It felt pretty daunting to have their CEO and top team here – and they were just as pleased as…
Show More
we were about the gorgeous space. You provided a platform that truly represented this brand's essential qualities: clean and sophisticated architectural design, excellent fabrication of interior elements, classic sophistication and modern in approach – this venue was the real deal and showcased the brand's "everyday luxury." Thank you for going above and beyond to listen to- and assist in our every request; and for always being friendly in this sometimes cut-throat business. Love working with you." – Jeanne-Loïs Bakkes – Granny The Wolf Creative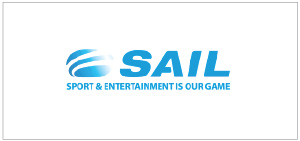 "I would like to take this opportunity to thank you and your team for your support and assistance with the recent Montblanc event. It was a really challenging event with the client abroad, us in Johannesburg managing an event in Cape Town…
Show More
I am grateful for your patience as well as your quick delivery on VERY tight last minute deadlines in advising on both the picnic as well as screening venues. They were indeed great proposals which accommodated the events extremely well. Your efficiency go without saying as this really was a day by day event. It makes our lives so much easier when we have great suppliers like yourself who is just as driven to deliver excellence. You delivered well and on time. The client was extremely happy and I thank you for the part you played in making the event a success." – Elmarie Kretsenger – Excecutive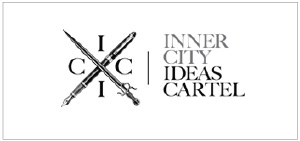 "NVD Property & Project Management. The one cannot go without the other. Without proper management your venue and/or event will suffer the consequences. Perhaps not immediately, but eventually…
Show More
– most definitely. Nina knew this from the beginning. It defines her company daily. This website is testament to the execution of NVD's capability, what one should know is that Nina has taught me the value of attention to detail, working harder than you think you can and above all being loyal to the people, projects and properties we are responsible for.
Nina's straight talking, value focused approach to ensuring that her clients and partners all win, continues to propel her business into the future. I am privileged to have witnessed Nina start her company and build it every surely into the multifaceted, premium hostess to our country's finest concepts and occasions that is NVD Property & Project Management. Thank you. Without you we would be a very different company today." – Schuyler Vorster – Inner City | Ideas Cartel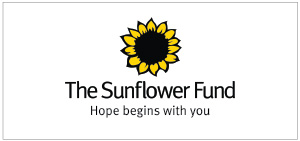 "NVD Property was a key player in our Fundraiser in Bishops Court 2014. We managed to raise R85000, which translated in 42 new donors registered on to the SABMR ( South African Bone Marrow Registry). Nina van Deventer the…
Show More
brainchild behind NVD Property has shown incredible support towards The Sunflower Fund and the work that we do – without her input in our 2014 event it would never have happened. The Sunflower Fund believes that no one should die because there is no match." – Rasheda Van Den Hurk – Sunflower Fund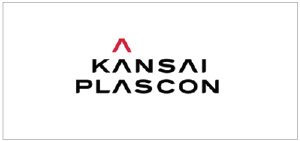 "I have had the pleasure of working with Nina van Deventer for the past 11 years. Due to Nina's outstanding professional approach and attention to detail it is never a choice when it comes to choosing a partner to assist in managing an event…
Show More
for plascon. Nothing is ever too much trouble and we know when it is in Nina's hands, everything is taken care of. We look forward to experiencing the magic that Nina van Deventer makes for us in many years to come." – Zurita Moore – Plascon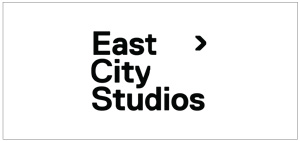 "I have worked with Nina for over a year now and have always been amazed at how everything we require from a venue side is always sent to us prior to asking. Nothing is ever too much trouble for Nina…
Show More
and her team, replies are always received in a timely manner and I have never had to chase her for the information. Nina is always smiling and never seems to be stressed when on site at her events. I would definitely recommend Nina to any of my clients as I know they will be well looked after." – Warren Bendix – Managing Director – East City Studios.
"Thank you so much for all your assistance with our event and for helping me find such a beautiful Villa. I am so delighted to have met you! Kind regards" – Dot Field – Capital Works Event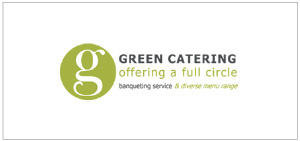 "The Green Catering Team is proud to have had the opportunity to work closely with NVD Property & Project Management on many event over the past few years and value the strong relationship we have built…
Show More
You are a dynamic individual who always puts her all into every event offering a high standard of client service and takes a personal approach to every enquiry. It is a pleasure to work with you in this industry and we look forward to great things to come." – The Green Team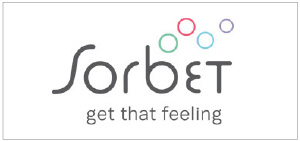 I, Aimee Sparks the Event Coordinator for the Sorbet Group would like to extend my thanks to you and your team for Sorbet's incredibly successful nail launch at your venue. The venue was beautiful and big enough to fit all our…
Show More
guests who enjoyed the unique ambience and view. A special thanks to the Cartel Rooftop Bar for allowing Sorbet to use your space as well as caring for us every step of the planning process. I would also like to add that the food and drinks were amazing and enjoyed by all. Hopefully Sorbet will be able to use your trendy venue for future events and I will certainly recommend your space to friends, family and colleagues. Thank you! Aimee Sparks – Event Coordinator – Sorbet Group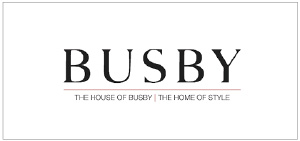 The event went really well.I can't thank you enough for pulling it together at such short notice. The venue, food, photographer and staff were amazing. You were an absolute pleasure to work with and I look forward to working…
Show More
together in the future. – Meagan Harris – Marketing Manager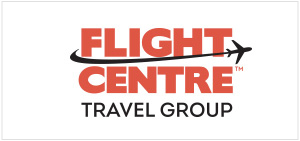 I'd just like to say a BIG Thank You for hosting us for our supplier function.The event was a great success and we would definitely use it again, as well as recommend it to friends and colleagues. Many thanks. – Fiona Lunardelli,
Product Manager – Flight Centre Travel Group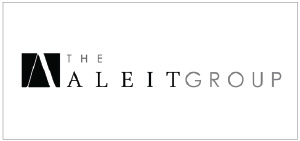 "The Aleit Group has been working with Nina van Deventer for the past ten years. It is a joy and such a pleasure working with someone so competent, efficient and diligent. Her attention to detail is unsurpassable and nothing…
Show More
is ever too much for her or any of her team members. We are looking forward to creating more magic at ICIC and all the other" – Aleit Swanepoel – Founder & Chairman – The Aleit Group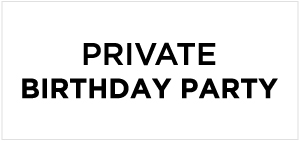 "I just want to thank you for a great venue, we had an amazing time. The staff on the evening was so helpful, friendly and professional, Vicky, Dean Jasmine, Charl all went out of their way to help make this evening memorable….
Show More
The weather also played with so all and all a great event." Robyn & Britni, Private Birthday Party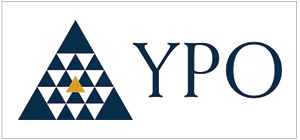 "On behalf of all of us at YPO Cape Town chapter, sincere appreciation for your efforts in making our event last night the success it was. Kindly pass on our heartfelt thanks to your team too – all of them." Vanessa Rix, YPO Cape Town